︎

︎Client – Heal's

︎Role
– Identity / Interior architecture / Virtual tour
Originally opened on the fifth floor of the Heal's, by Ambrose Heal in 1917, the Mansard Gallery became a landmark destination for shoppers, art-lovers and design enthusiasts throughout the 20th Century, introducing the likes of Pablo Picasso, Henri Matisse and Amedeo Modigliani to the British public for the first time.
Heal's unfortunatley no longer owns the original space, at present it's a vacant office area, but has wanted to re-open a gallery for a number of years. A vacant space opened up on the first floor, which has lots of natural light from a skylight, so was the perfect fit.
I was briefed to design the branding and think about how the space could work. Heal's were keen for the gallery to have a seperate look to the current company identity using the lettering from the historical "Group X" poster as a starting point.
So I went to work redrawing the lettering, tidying it up whilst retaining it's unique hand-drawn character and personality.
I also produced visuals on how the space would look, and liased with both the Heal's design team and external shop fitters to design the interior space.
I'm pretty proud the result, check the link below to view the exhibitions as they play out over the year, or take a virtual tour.
︎Heal's Mansard Gallery page
︎︎︎One of the few images of the original gallery
︎︎︎The original space gallery space in 2022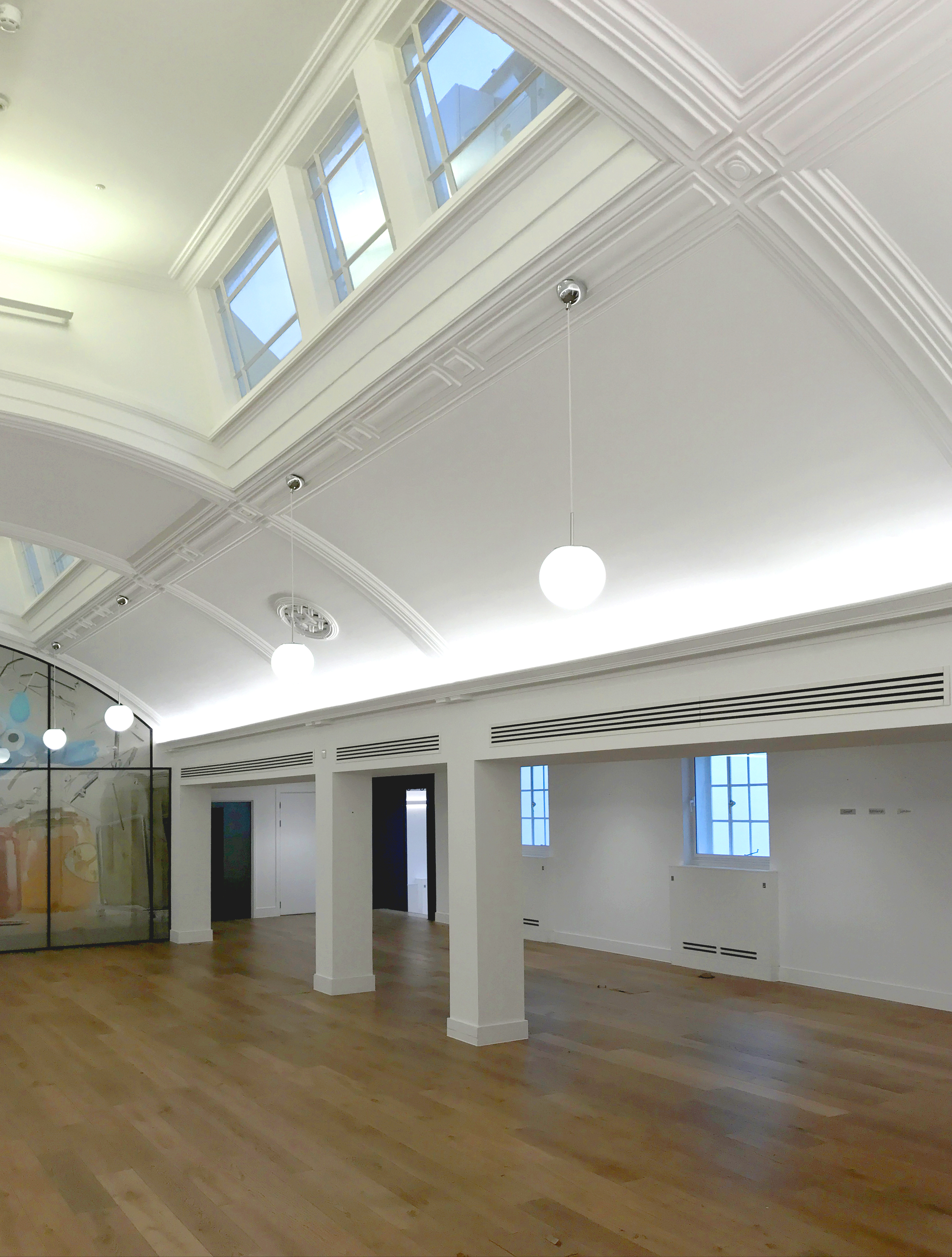 ︎︎︎A selection of original posters for the gallery, including the"Group X" poster which the new logo is based upon
︎︎︎The logo redrawing process
︎︎︎The final logo
︎︎︎Pre-production visual
︎︎︎Decal installation
︎︎︎The finished gallery with "Heal's Summer Exhibition" featuring Rebecca Hardaker, Benn R. Storey and Dawn Beckles
︎︎︎ Animation / advert for store screen
︎︎︎ Email / Instagram invite
︎︎︎"Neon Drama and Pearl Drops" exhibition by Chila Kumari Singh Burman
︎︎︎"Pattern symphony" exhibition by Hormazd Narielwalla
︎︎︎Virtual tour of the gallery