︎

︎Client – Heal's

︎Role
– Design + Ilustration
I've been tasked with the design of the Heal's flags for many years now, working with the brilliant Flag & Flagpole Company in Essex, who dye, print and sew each one to a really high standard.
Typically we just use the Heal's logo and a set of colours, but after presenting a very 'on brand' scheme I was asked if we could look at doing something a bit different.
It was in the middle of a pretty grim winter, while the pandemic was in full swing, so I wanted to do something cheerful and fresh. So I went for an illustrative approach, choosing products that would work well in silhouette, (no, mattresses don't work) and letting the colourful forms interact and overlay each other to produce new shapes in a similar fashion to screen printing technique.
︎︎︎Work in progress
︎︎︎The eleven finished designs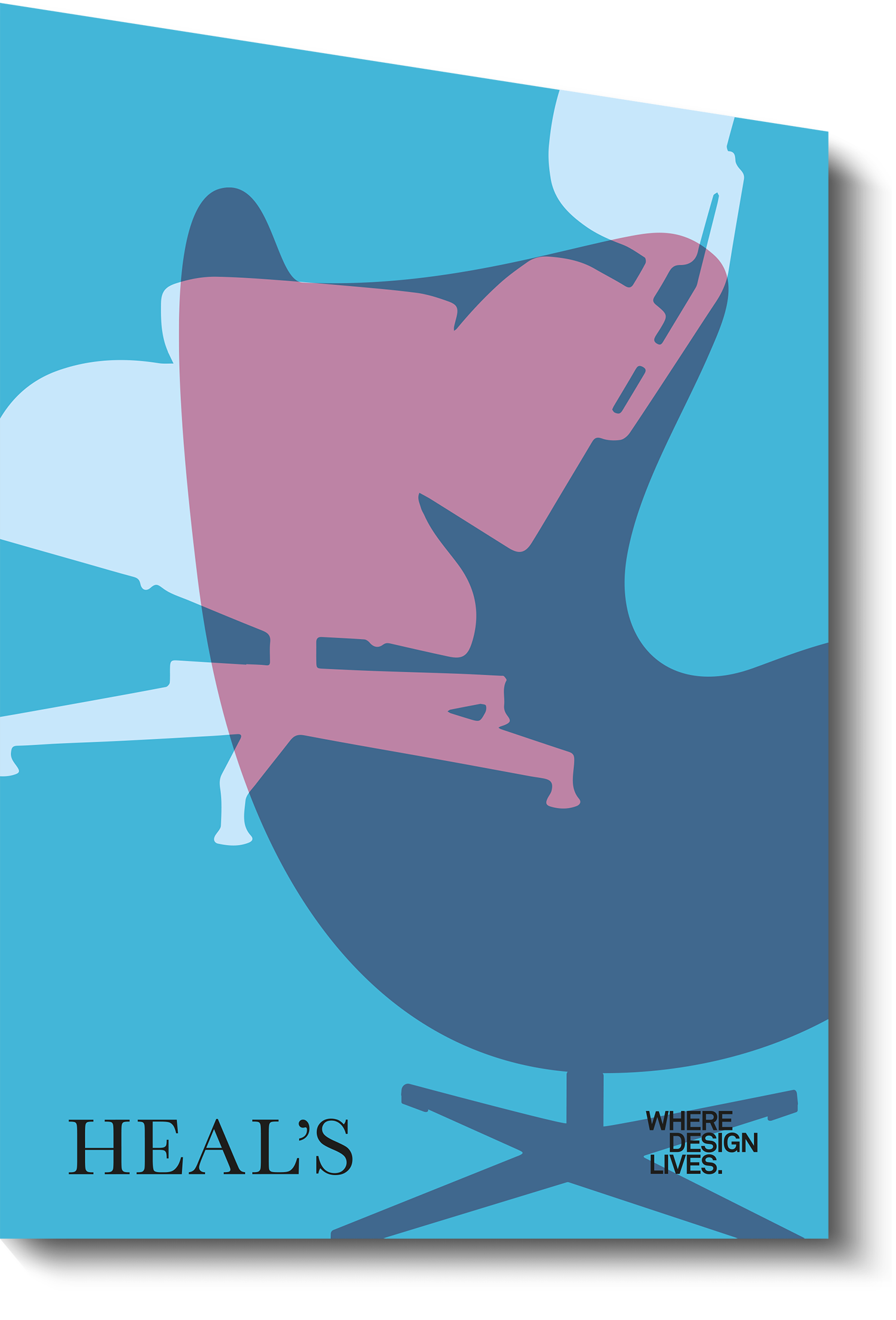 ︎︎︎The finished flags hung outside the flagship store in Tottenham Court Road