︎

︎Client – Heal's

︎Role
– Web design
A digital only campaign, due to Covid restrictions.
Based on a strict grid, the initial design used a yellow highlight, and a bold san-serif font for the campaign title.
After review this was swapped for a more refined serif font, and the highlight was set to the core blue of the Heal's brand palette.
Both options presented here. Website implementation by Zahra D'Anzi.
︎︎︎Final design for homepage banner and landing page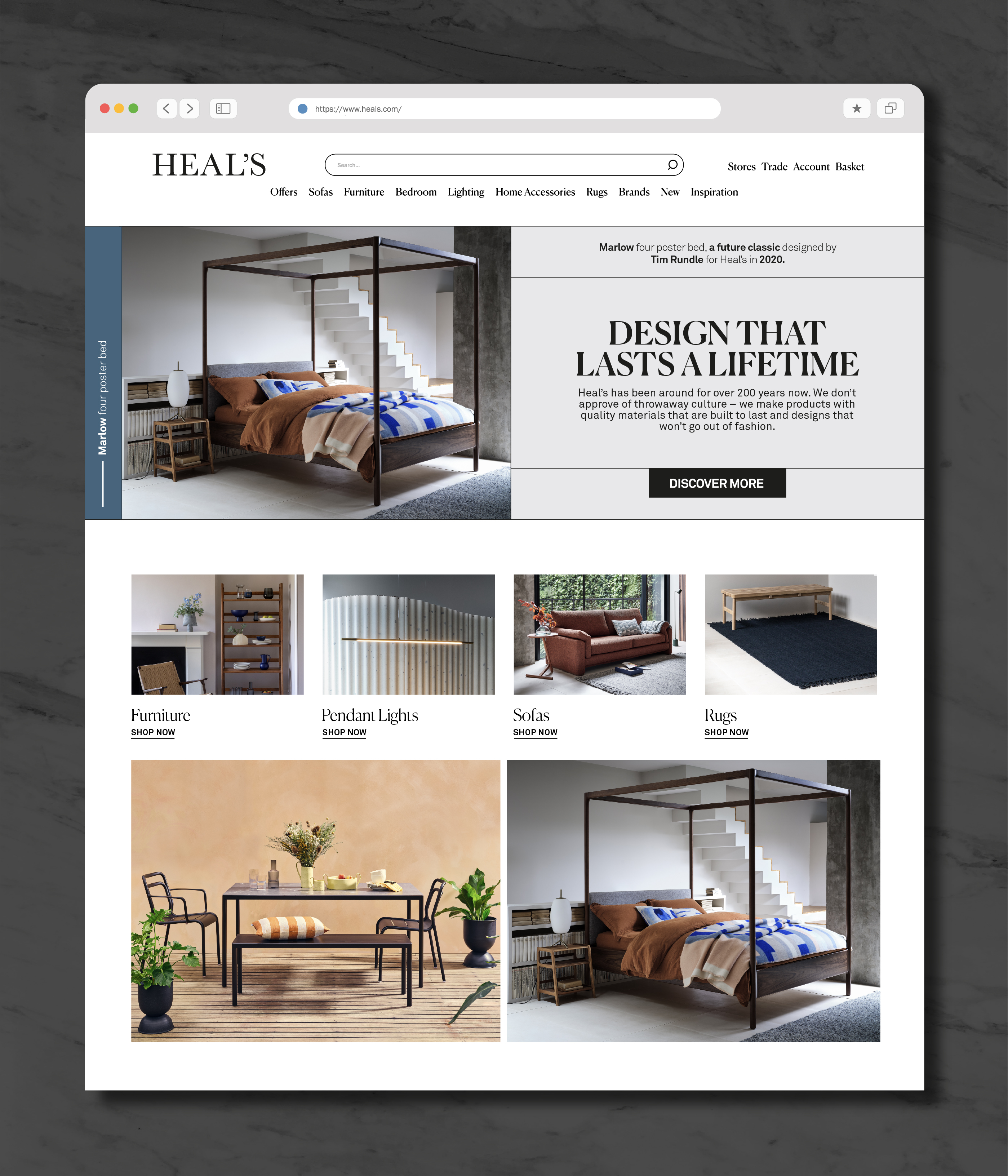 ︎︎︎Initial designs for homepage and mobile